ar·bi·trage (ärb-träzh)
n.
The purchase of securities on one market for immediate resale on another market in order to profit from a price discrepancy.
---
Picked up a lot of four (4) 2012 Topps Gold Sparkle cards on eBay for $5:
#180 Mariano Rivera
#240 David Wright
#379 Sergio Romo (RC)
#660 Yu Darvish (RC)

I was looking for the Romo, but jumped at the auction when I saw the Darvish.
The
#660 Yu Darvish (RC) Gold Sparkle, raw, starts at ~$11 on COMC
.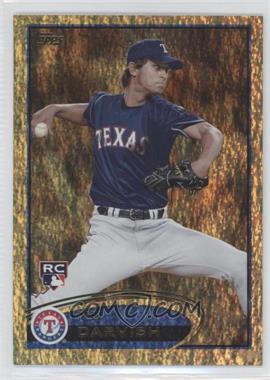 The card came in and is pristine condition. Sent it off to get graded; I could find only one transaction for the graded version of the card, a Gem Mint, for $40!
So, I figured I've got ~$15 wrapped up in this card, plus I got the Sergio Romo RC, which is what I really wanted.
Hobby arbitrage! Or, as my wife constantly reminds me, "going broke saving money".